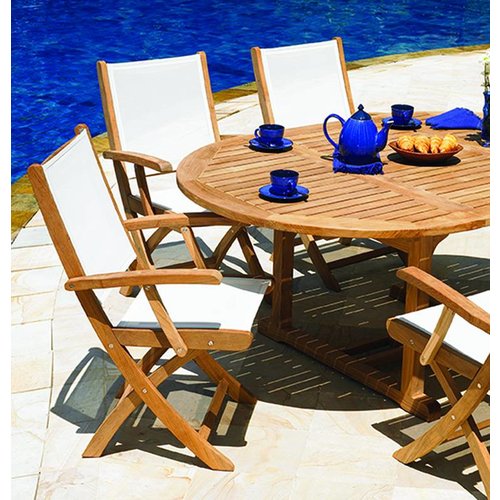 Three Birds
Three Birds Casual is a family owned business founded by brothers-in-law Victor Lewis (CEO) and Tad Varga (President) in 1999.
Three Birds Casual specializes in the design, manufacture, and distribution of premium grade fine casual living products. Our teak casual furniture is the choice among retailers, designers, and architects who desire to offer their clients select quality with exceptional value.
Teak has been well known for centuries for its quality, durability and beauty. Teak is a very hard, densely grained wood with a high oil content. The unique combination of these characteristics makes teak naturally resistant to moisture, rot, warping, shrinking, splintering, insects, fungus, marine bores, and termites, making it the ideal material for the creation of outdoor furniture.